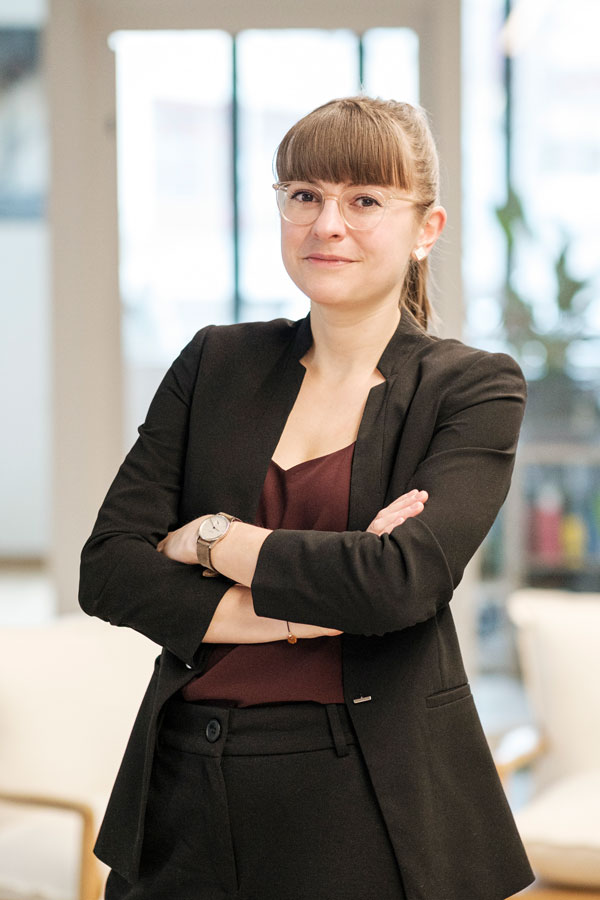 Marie-Laure Percassi has obtained a Bachelor of Law (2013) and a Master of Law (2016) of the University of Neuchâtel, and a LL.M. of the King's College London.
After her studies, she did her lawyer traineeship in Neuchâtel and passed the bar exam in 2017.
She then started writing a PhD thesis in civil procedure (funded for 3 years by a grant from the Swiss National Science Foundation) and worked as a research assistant at the University of Neuchâtel.
Marie-Laure Percassi is mainly active in the fields of data protection and litigation.